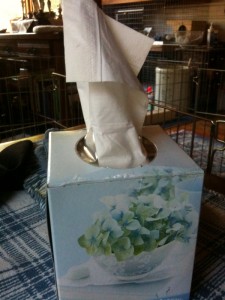 I can't blow that far. ~ Bunny Lebowski
Tues 4 May: 00:44, 4.5 miles, Casa Trails surges
Wed 5 May: short hike
Thurs 6 May: 1:00, 3.5 miles, Sanitas hike
Weak sauce. Still apparently not invincible, I have succumbed to some foul virus and have been leaking goo from my head and trying to cough up my gall bladder for the past week or so. I checked my training schedule and this definitely wasn't part of the program but I am dealing with it, have destroyed a small forest via Kleenex use and only lost my voice for a couple of days so far. When looking up "Health: Picture of" in the dictionary, don't be surprised to my smiling visage in the antonym section.
So that brings us to the "rolling with the punches" section of our training regimen and frankly, I am getting pretty good at it. Sometimes things happen that are just beyond our control. We can either get super stressed and obsessive about them or, the tack I have grown to embrace, just relax, take things in stride and get back with the program when we can. Though having ones lungs fill with something more familiar with the bottom of Lake Superior is disheartening, at best, there is no added benefit to getting too tweaked about it. Particularly when there are 3.5 more months of training to which to look forward before the big event. This week's super-long run will have to wait. It'll be there next week, or the week after that.
Rach has been just awesome, providing care around the clock and making delicious food that unfortunately, I am unable to taste – even when she is not feeling any better than I. Time is our friend at this point and aside from treating symptoms, there is not much more we can do besides wait. Though I am getting pretty antsy to get my run on, rest is my friend and so we'll just sit this one out and come out of it with a new-found appreciation for speech and lotion-infused tissue.
~stubert.