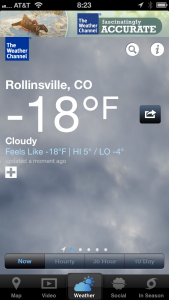 Dave's a mess. ~ Johnny Upton
Since the demise of NYC, I have not been the best/most consistent runner of all time. Frankly, I have been taking a bit of a break – particularly from structured, "must-do" training. That doesn't mean I haven't been out there, in all kinds of wacky weather, logging fun miles. I have just been less focused, less enamored with logging miles, and just "running for fun". My project this winter has been to continue running trails. In years past, I have bailed on trail running for a number of reasons: too much snow, too much cold, spring "A" racing on the schedule. This year we have had very little snow, above average temps (for the most part), and I currently am not planning a distance A-race for the spring. These factors have contributed in my logging a big chunk of my winter miles on trails near my house. Good times.
The result of this is that I am slow. Much slower than this time last year (when I actually won a 5K). That's okay, however. I have been enjoying my journey, feel like a mega bad-ass when I get out in 0°F weather to burn a lap or two in the woods, and have appreciated running abandoned, snow-covered trails that I normally only see in the summer months. Not sure how all of this will translate when I get back to trying to run fast, long races… but for now, it's all good.
~stubert.